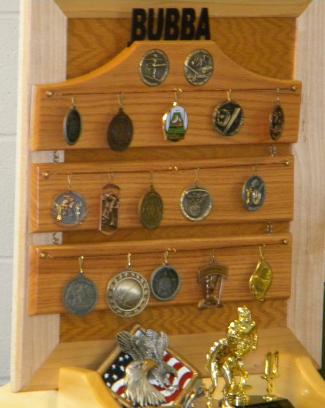 GKH Furniture Repair & Restoration has been servicing me at Aaron's Furniture for 8+ years with outstanding customer service.  When you use GKH it is a one time stop shop and it never requires us to send the company back to the same customer.  This saves our company money and keeps our customers smiling. I recommend GKH to any company for quality of work and fairness in pricing.

Billy C.

Aaron's Furniture

I want to take this opportunity to commend GKH for the exceptional workmanship in restoring damaged furniture and repairing damaged walls in our home. We had great reservations on whether our damaged antique furniture could be restored, but you erased these reservations by skillfully restoring our antiques as well as all our furniture.

Geri R.

Overland Park KS

Here at EasyHome's Furniture we strive for excellence! Sometimes our products are returned to us in less than par condition and new products come to us damaged. Unfortunately, our employees also damage products on delivery.  GKH has been and continues to be an integral part of EasyHome's 100% customer satisfaction guarantee. GKH has become an extension of our expectation with customer service and professionalism.  The quality of work is second to none.  As the store manager, I use GKH exclusively. Always satisfied, never disappointed, HIGHLY recommended!

Michael L

Easy Partners, LLC.

Quality services, that's our business.

We had substantial moving damage to a Century Heirloom Dining Room Table, Chairs and China Cabinet. I thought all was lost, but Greg carved the missing pieces to the chair backs, made the table gouges disappear, repaired glass and gouges to the china cabinet and recovered the ruined chair seats to factory perfection. We also had a custom sofa that I loved which was torn, and the frame was seriously compromised. It seemed impossible but Greg took it apart, repaired the frame and fixed the tear perfectly. He accomplished perfection to what seemed impossible!!

Margo Lang

Overland Park, KS

Monday, 9/12/16

We have had Greg repair two pieces of furniture damaged in our recent move. The quality of the repair was wonderful. He took care of it like it was his own. I will definitely call on him again if we inherit another antique that need some TLC. Thank you Greg!

Diana Johnson

Overland Park

Monday, 9/12/16

I wanted to take moment and say thank you to GKH Furniture Repair & Restoration. You did a wonderful job repairing the drawers, drawer slides and mirror to my antique dresser. It is so nice to open and close drawers that my grandparents once opened. Thank you again.

Robbin R.

Leavenworth, KS

Friday, 9/9/16


Please click to leave testimonials.

Thank you.